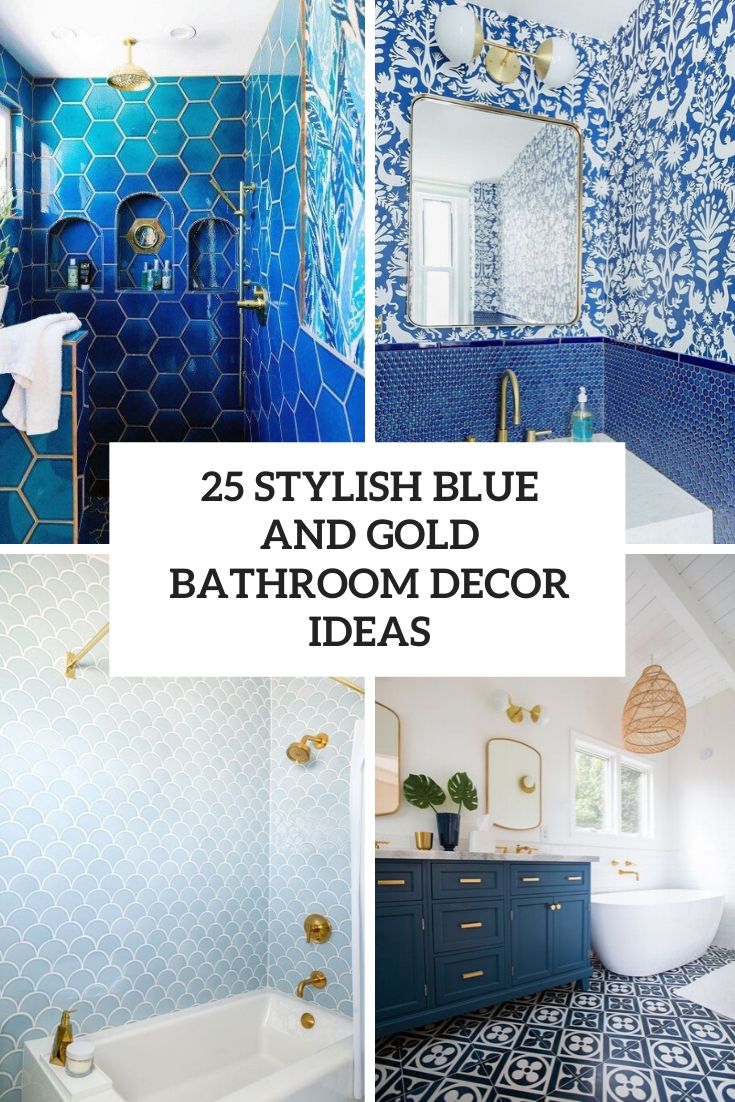 Blue and gold is a very stylish color scheme that can inspire your next home renovation for sure, wherever you decide to apply it. Will it fit a bathroom or a powder room? Yes, sure! If you are interested in ways to do that, here they are!
Colors And Styles
Blue and gold is pure elegance, whatever shade of blue you choose: light blue, navy, bold blue, electric blue, powder blue and others, and gold will finish off the look with a refined feel. Such a color scheme can be refreshed with neutrals, with creamy and white, or made calmer with greys and tan if you want that, and brass can substitute that shiny gold if you want a more vintage feel.
As for styles, blue and gold can fit literally any style: farmhouse, vintage, contemporary, art deco, minimalist, modern and many others, you can mix up several styles for a bold eclectic look.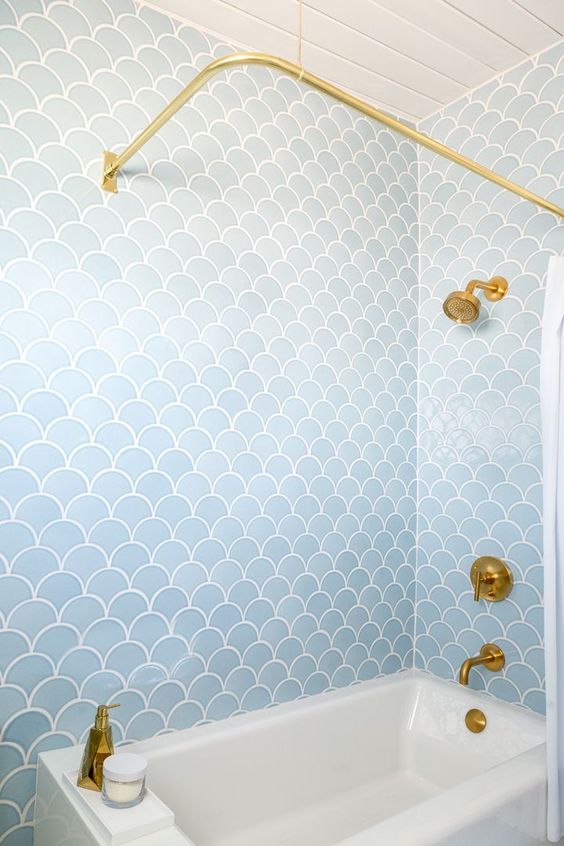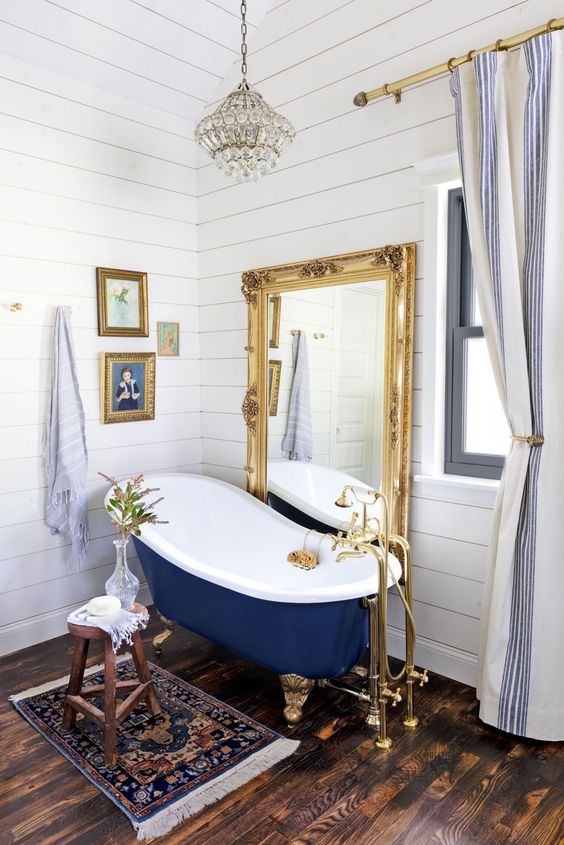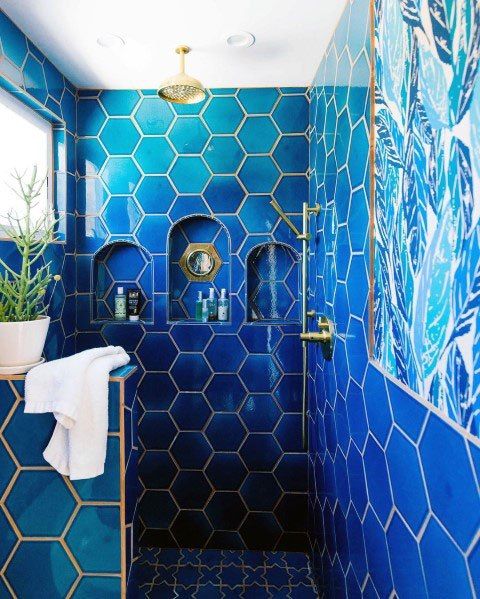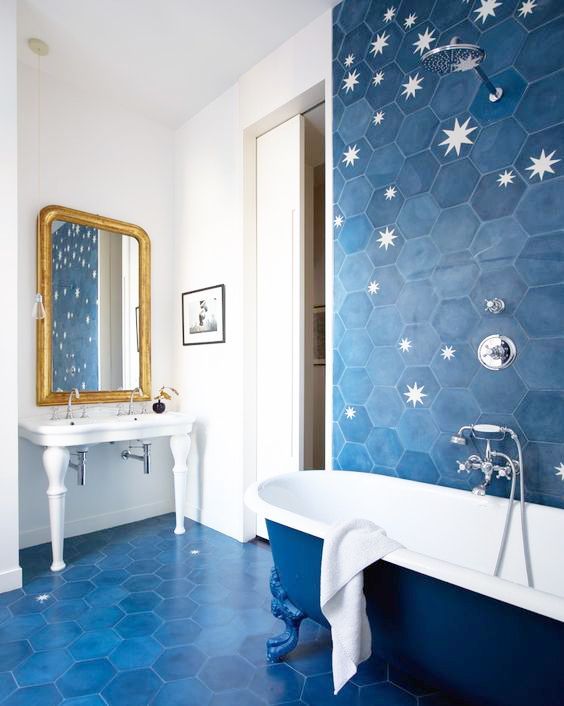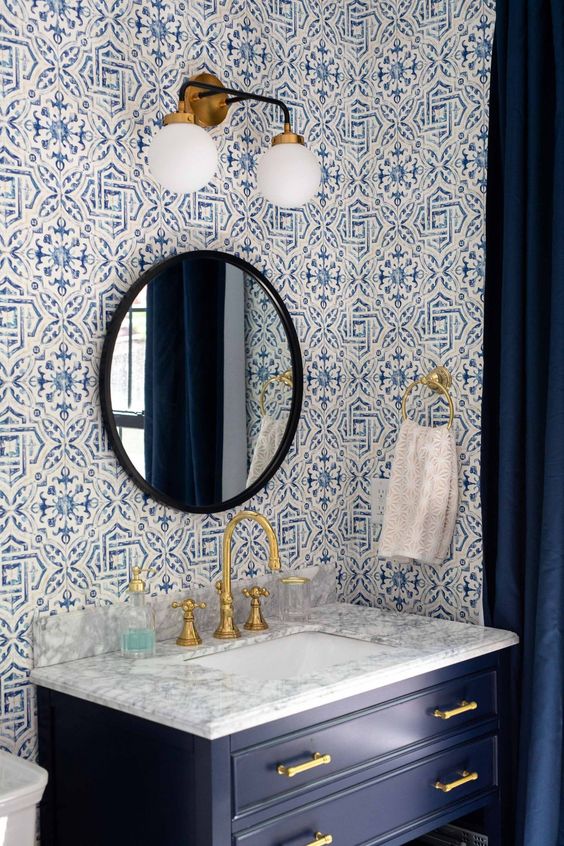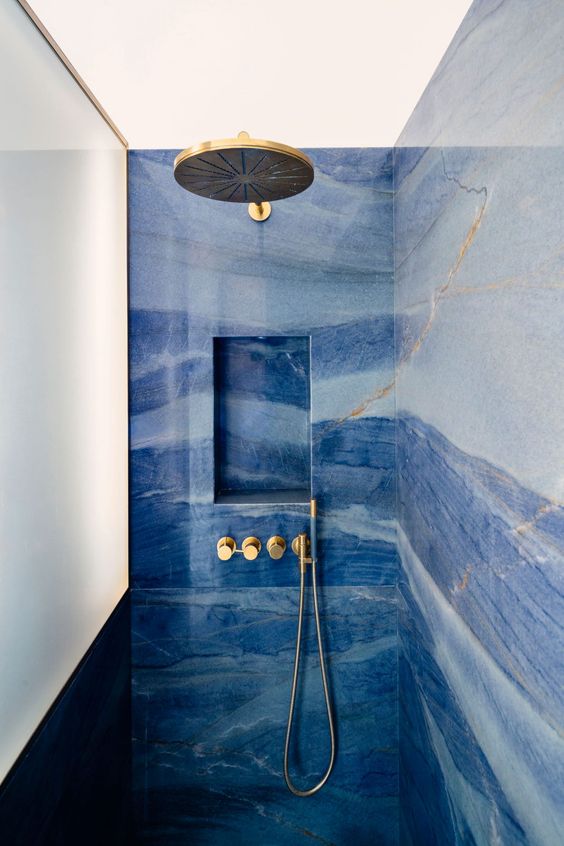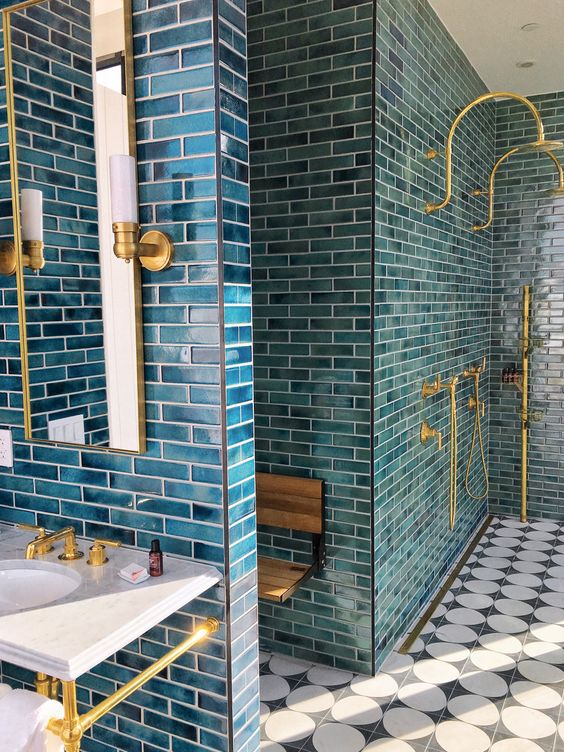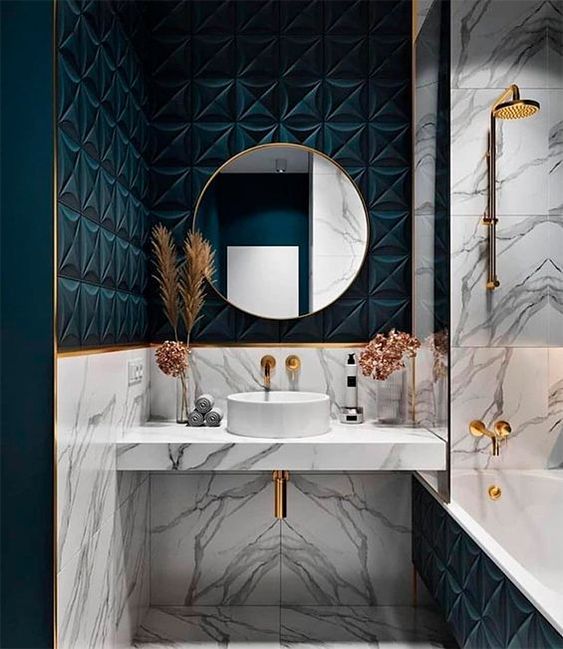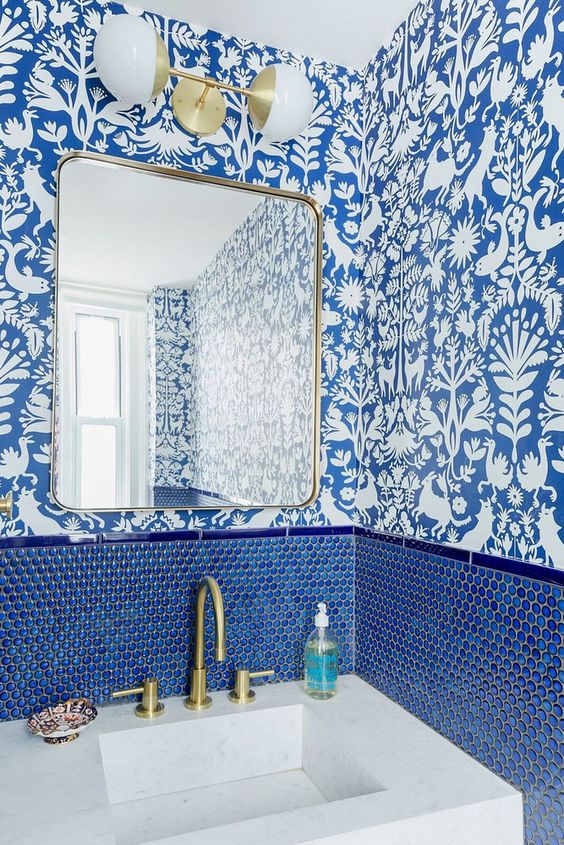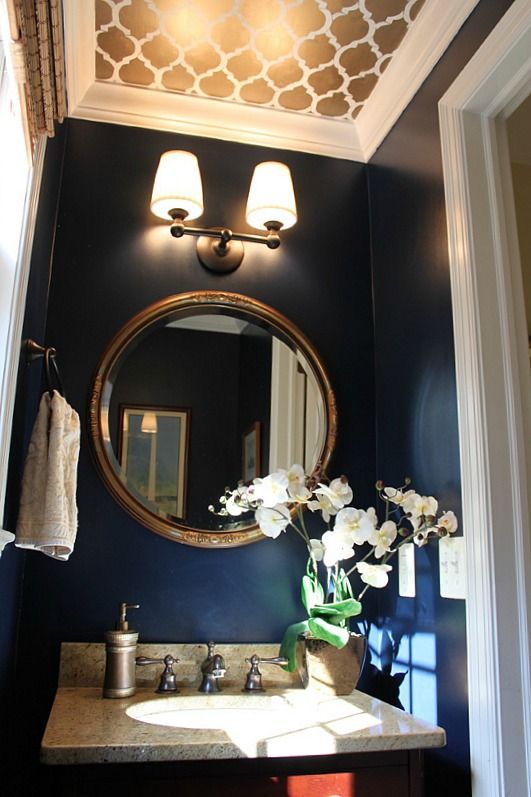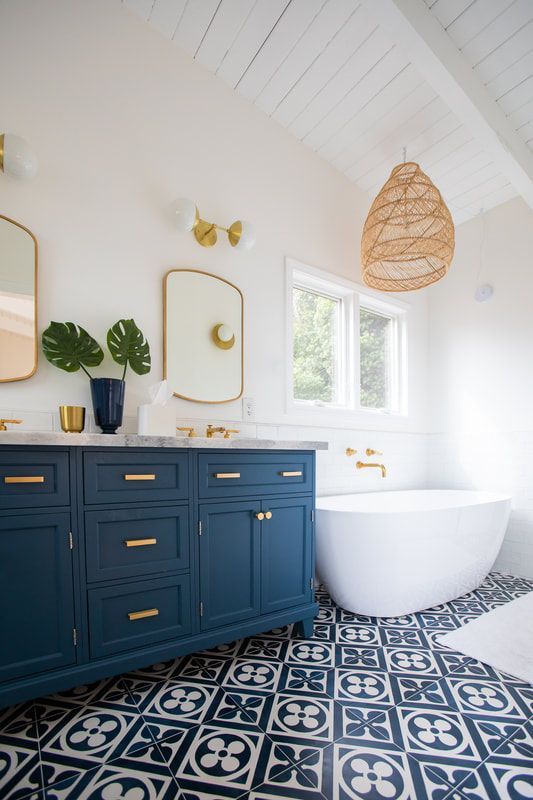 Decor
How to incorporate your blues right? Blue tiles in any shades will be perhaps the most obvious solution here, and if you don't want any tiles, you can go for wallpaper, shiplap, paneling and many other solutions, even usual paint. You can also add a vanity in a matching or contrasting shade of blue or go for neutral walls and a blue vanity. A blue tub, blue tiles in the shower space and even blue artworks – all these ideas are nice to make your bathroom perfect. Now add gold or brass for a chic look: go for gold fixtures, gold lamps and sconces, gold accessories for all that small stuff and even gold grout to accent the tiles. Voila!